Devanny Pinn on her feature directorial debut "Black Mass", Colin G. Cooper of the upcoming queer Giallo "Bath Bomb" & Tara Hutchison of New Village Video! Hosted by Nasty Neal and Annabelle Lecter!
Divanny Pinn IMDB
bathbombhorror.com
newvillagevideo.com

Spotify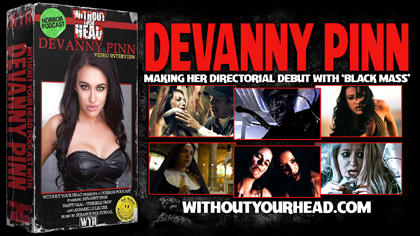 Devanny Pinn joined us!
- her feature directorial debut with "Black Mass"
- the horror genre and community
- working in every aspect of filmmaking
- festivals
- distribution
- having faith in horror and so much more!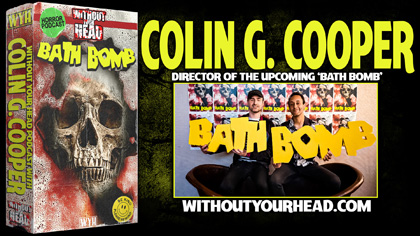 Colin G. Cooper returned!
- the Giallo genre
- queer representation in Giallo and horror
- directing music video vs narratives
- use of music and lighting within Giallo
- help get "Bath Bomb" get made!
bathbombhorror.com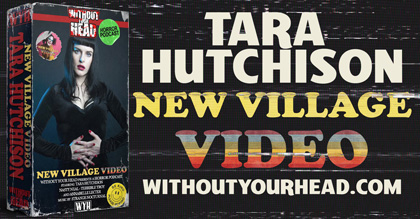 Tara Hutchison returned!
- new films playing at New Village Video
- how they curate their films
- distribution
- supporting the indie artists
- upcoming free screenings on Sundays and more!
newvillagevideo.com

YouTube


Thanks to Fangoria for supporting the podcast. Subscribe today!
Shop Fangoria Subscriptions!

Please subscribe to the new iTunes feed!


[ Anchor.FM ] [ Spotify ] [ YouTube ] [ iTunes ] [ Audible ]
[ Radio Public ] [ Pocket Casts ] [ RSS ]
Subscribe to the
Without Your Head
newsletter to receive weekly updates on our schedule, guests and more!
Tracks for this podcast
Opening theme by
The Tomb of Nick Cage
and closing track "Without Your Head" by
Strange Nocturnal
Join in the fun at:
www.facebook.com/groups/withoutyourheadhorror
Subscribe to
Youtube.com/WithoutYourHead
Follow us on Twitter @WithoutYourHead
Follow us on Instagram @WithoutYourHead