The 25th Fantasia Film Festival kicks off July 14th in Montreal!
FantasiaFestival.com

The festival is proud to announce a massive new assortment of feature films, along with details on scheduled panels, talks, tributes, and special events. In addition, the festival website is now live with the complete lineup of over 130 features and 200+ shorts available to be explored.

Some highlights below: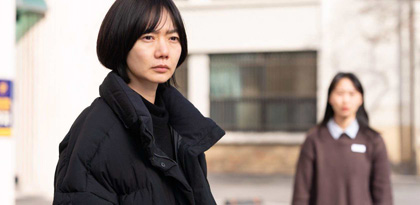 CLOSING FILM: STRAIGHT OUT OF CANNES, NEXT SOHEE IS AN UNFORGETTABLE EXPERIENCE

Sohee (Kim Si-eun), a bubbly and tenacious high-school student, spirals into fatal depression when pressured by her school to work for an abusive call center. Enraged by this tragedy, Detective Yoo-jin (Bae Doona) begins a crusade against all those who exploit vulnerable teenage girls. This powerful and essential work received a seven-minute standing ovation at Cannes, where it closed Critics' Week 2022. NEXT SOHEE is a true masterpiece and an absolute must-see, masterfully directed by July Jung and featuring wonderful performances by newcomer Kim Si-eun in a career-defining turn and South Korean film icon Bae Doona (KINGDOM). North American Premiere.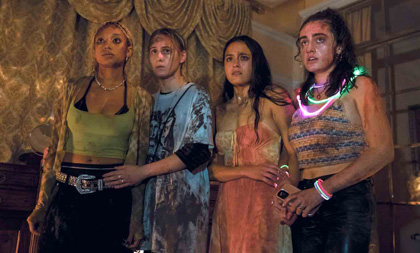 CLOSING NIGHT WILL BE LIT WITH BODIES, BODIES, BODIES

Also screening as part of Fantasia's closing night events will be Halina Reijn's wildly entertaining and gloriously twisted BODIES BODIES BODIES. A party game leads to murder when young and wealthy friends gather at a remote family mansion in this instant classic comedy horror joyride that maintains a taut balance of uneasy tension and wicked humor.

Starring Amandla Stenberg (THE HATE U GIVE), Maria Bakalova (BORAT SUBSEQUENT MOVIEFILM), Myha'la Herrold (INDUSTRY), Rachel Sennott (SHIVA BABY) and comedy superstar Pete Davidson. Special Screening.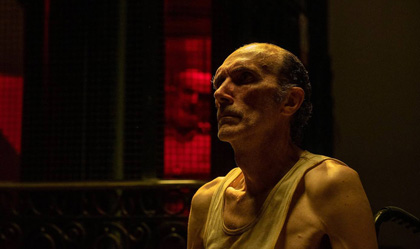 FEAR THE ELDERLY IN THIS NEXT LEVEL SPANISH HORROR NIGHTMARE

An octogenarian named Manuel (Zorion Eguileor) falls into a state of dementia after the sudden suicide of his wife, sparking a series of paranormal events that will put his family's lives at risk. Starting as a grounded drama exploring the indignities of old age, THE ELDERLY gradually snaps off one guardrail after another, building to a crescendo of sheer terror with imagery that can never be unseen. This chilling new vision in Spanish horror from directors Raúl Cerezo and Fernando González Gómez (THE PASSENGER) features a heart-stopping lead performance from Eguileor (ALL THE MOONS, THE PLATFORM). World Premiere.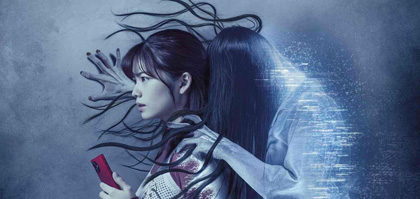 THE RINGU WRAITH RETURNS IN SADAKO DX

The curse has mutated, spreading at great speed via the internet, and there are only a few hours left for skeptical TV personality Ayaka to solve the puzzle. Returning to the world of RINGU, which kicked off the Asian horror renaissance of the '90s, director Hisashi Kimura's SADAKO DX isn't afraid to laugh a little at the quirks of the franchise it emerges from while still bringing the horror that hardcore fans crave. From the meta jump scares to the bizarre new appearance of our favourite wraith, SADAKO DX delivers shrieks and chuckles alike. World Premiere.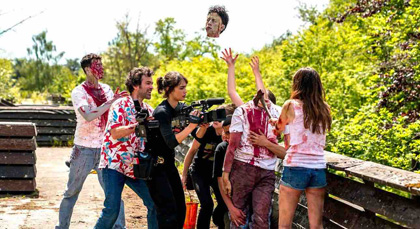 ONE (FINAL) CUT OF THE DEAD. COUPEZ!

After opening this year's Cannes, FINAL CUT (Coupez!), Michel Hazanavicius's riotous remake of Shinichirou Ueda's ONE CUT OF THE DEAD, is coming to North America. Starring Romain Duris, Bérénice Bejo, Grégory Gadebois, Finnegan Oldfield, Matilda Anna Ingrid Lutz, and Yoshiko Takehara reprising her beloved role from the original film as a producer, this hilarious ode to the do-or-die spirit of filmmaking is a joy to behold. It is especially noteworthy for the film's North American journey to be starting at Fantasia, as the festival was among the first to popularize the original Audience Award-winning ONE CUT OF THE DEAD in the West. Poetically, Ueda's latest, POPRAN, will also be having its North American Premiere at the festival this year. Bet your viewfinder that FINAL CUT is going to bring the house down in cheers. North American Premiere.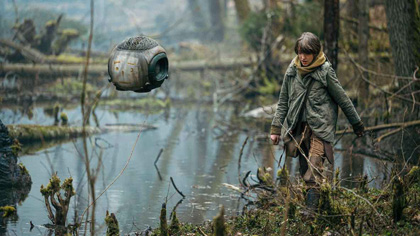 AN ECOLOGICAL SCIENCE-FICTION THRILLER FOR THE AGES: VESPER

Ten years after their groundbreaking masterpiece VANISHING WAVES, Lithuania's Kristina Buozyte and France's Bruno Samper have returned with the immersive fungal world of VESPER. After the collapse of Earth's ecosystem, Vesper (Raffiella Chapman), a 13-year-old girl struggling to survive with her Father (Richard Brake), must use her wits, strength and bio-hacking abilities to fight for the future. This breathtakingly expansive Sci-Fi/thriller vision was built with years of painstaking detail. Also starring Eddie Marsan, Rosy McEwen and Melanie Gaydos. Official Selection: Karlovy Vary International Film Festival 2022. North American Premiere.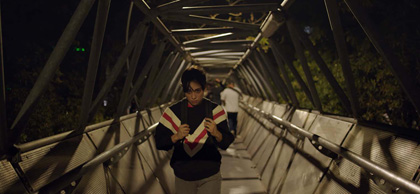 A HAUNTING VISION OF PREGNANCY AND WITCHCRAFT : HUESERA

Pregnant with her first child and consumed by terrifying visions, Valeria (Natalia Solián) believes that she may be cursed by a supernatural entity. A brilliant and frightening breakout debut as important as Jennifer Kent's THE BABADOOK, HUESERA firmly announces Mexico's Michelle Garza Cervera as one of the leading new voices of the genre. A scorching personal vision that asks complex questions with ferocious honesty, this profound, nightmarish blessing comes to Fantasia hot off its award-winning Tribeca launch, and is already one of the most talked-about genre works of the year. Canadian Premiere.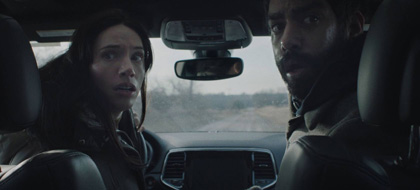 THE NEXT EXIT IS ONE THAT CAN'T BE MISSED

Through the groundbreaking technology discovered by Dr. Stevenson (Karen Gillan, OCULUS), deceased persons can now be identified and tracked in the afterlife. When a call goes out for volunteers to further her research, two strangers, Rose (Katie Parker, THE HAUNTING OF HILL HOUSE) and Teddy (Rahul Kohli, MIDNIGHT MASS), each struggling with personal demons, choose to sign up. Fate has them splitting a rental car, and they embark on a drive across America to meet their destinies. Equal parts ghost story, misfit road movie, speculative science-fiction and tragicomedy, NEXT EXIT is a phenomenal debut from writer-director Mali Elfman. International Premiere.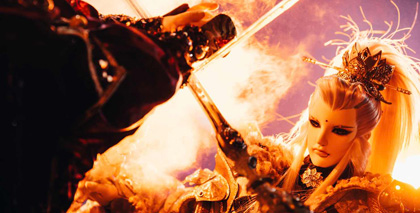 BEHOLD MARTIAL-ARTS PUPPETRY IN TAIWANESE FILM DEMIGOD: THE LEGEND BEGINS!

Briskly-paced, elaborately ornamented, and surprisingly bloody, the Taiwanese feature film DEMIGOD: THE LEGEND BEGINS is the latest from Pili International Multimedia. Led by generations of the Huang family of puppeteers, Pili has maintained and modernized the centuries-old tradition of budaixi—Chinese opera by way of glove puppetry—which remains alive in Taiwan to this day. Director Huang Wen-Chang's wuxia epic of intrigue, horror, martial arts and mysticism is above all an exquisite ocular feast for fans of the fine art of miniature figurine sculpture and costume design. North American Premiere.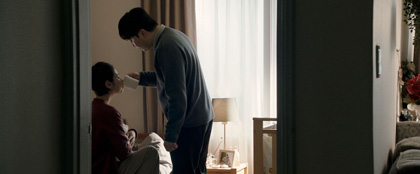 SEIRE WILL SHAKE ANY AUDIENCE WITH ITS CREEPY AMBIANCE

A Korean folkloric belief dictates that parents should never venture down a taboo path when their child is born, as this could lead to a curse called Seire. Woo-jin decides to ignore the danger and attend the funeral of a former lover, which brings chaos to his family. With this first directorial effort, a masterful and oppressive psychological horror film, Park Kang proves that he can work miracles with a limited budget. A tight script,, minimalist music, nuanced acting, and meticulous direction all come together to create this stunning nightmare. North American Premiere.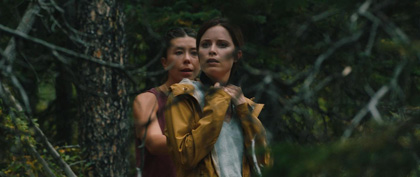 DARK NATURE TAKES YOU TO THE ROCKIES, WHERE SOMETHING SINISTER LURKS

Berkley Brady's first horror feature is a suspenseful and gory journey into the darkest corners of our minds. When Joy (Hannah Emily Anderson, JIGSAW, X-MEN: DARK PHEONIX) escapes an abusive relationship, her friend Carmen (Madison Walsh, DON'T SAY ITS NAME) talks her into a retreat for women surviving trauma in the Rocky Mountains with the acclaimed Dr. Dunnely (Kyra Harper, ORPHAN BLACK). As they move deeper into the wilderness and their treatment, Joy thinks her violent ex-boyfriend is out there somewhere, or perhaps something even worse. A part of Cannes' Fantastic 7 for 2022, DARK NATURE tackles classic survival horror with a modern approach, aided by a terrific ensemble cast. World Premiere.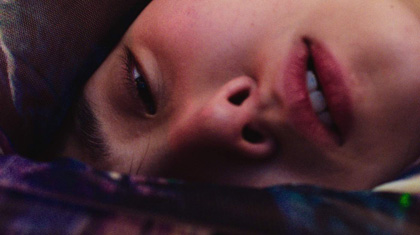 THE FIFTH THORACIC VERTEBRA

In his feature debut, THE FIFTH THORACIC VERTEBRA, South Korean filmmaker Park Syeyoung tells the story of mould left behind on a mattress after a couple splits. Structured around a countdown to a mysterious birth, the film follows the life of the mould as it slowly grows into a creature that steals the vertebrae of humans who inhabit the bed. A unique monster movie that embraces soft-romanticism and new lifeforms' fuzzy strangeness, THE FIFTH THORACIC VERTEBRA imagines a world of sounds and textures from the perspective of another life form. International Premiere.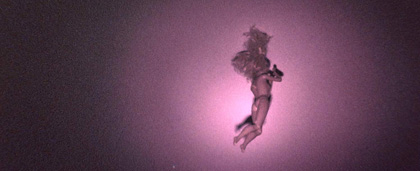 SKINAMARINK

With his feature debut Skinamarink, director Kyle Edward Ball plunges us into those endless childhood nights in this expressionistic and experimental horror vision. Two children wake up in the middle of the night to find their father is missing, and all the windows and doors in their home have vanished. In SKINAMARINK, childhood memories become the backdrops of terrible imaginings, and the landscape of increasingly disturbing incidents. World Premiere.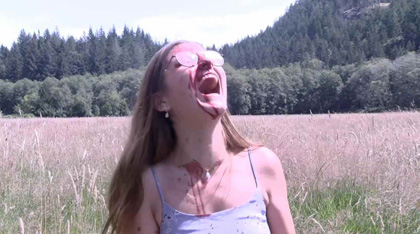 HONEYCOMB

In the heat of summer, somewhere remote in the countryside, a group of young women leave their lives behind to inhabit an abandoned cabin surrounded by infinite open fields. The young hive's social experiment is at first idyllic, though soon "rules" arise and the bad trip begins. A masterclass of DIY cinema that achieves stunning shots with a gritty and powerful aesthetic, HONEYCOMB, from Canada's Avalon Fast, is a melancholic sensory experience, a fascinating nightmare in the style of THE LORD OF THE FLIES… Come and join her highness of bees! Quebec Premiere.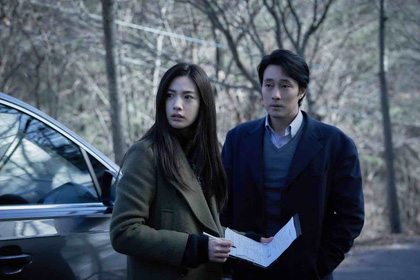 CONFESSION (South Korea) - Dir.: Yoon Jong-seok

Yoon Jong-seok's joyride of a murder mystery, which was the Closing Film at Udine Festival, is elevated to new levels by its cleverly reconstructed flashbacks and great performances by So Ji-sub (ALIENOID) and Yunjin Kim (LOST). Canadian Premiere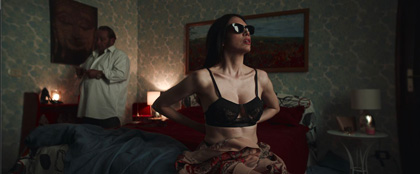 DARK GLASSES (Italy) – Dir: Dario Argento

A blinded sex worker (Ilenia Pastorelli) finds herself targeted by a psychopath in Dario Argento's first feature in a decade. Back in the giallo genre, the maestro –who scripted DARK GLASSES with his frequent writing partner Franco Ferrini– eschews the complex plotting of his past murder mysteries to deliver a more stripped-down and focused story of survival in the face of madness. Co-Starring Andrea Gherpelli and Asia Argento. Official Selection: Berlin International Film Festival 2022. Canadian Premiere.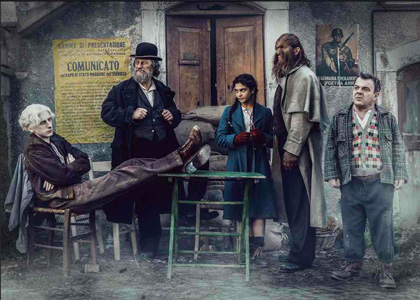 FREAKS OUT (Italy) – Dir: Gabriele Mainetti

Rome, 1943. A pack of sideshow performers with supernatural powers face off against occupying Nazis in the most unusual superhero film you will ever see. This fantastical and gutsy celebration of the different that walks an electrifying tightrope between blockbuster filmmaking and edgier, more subversive genre work. From the director of THEY CALL ME JEEG. Winner of the Leoncino d'Oro at last fall's Venice Film Festival. Canadian Premiere.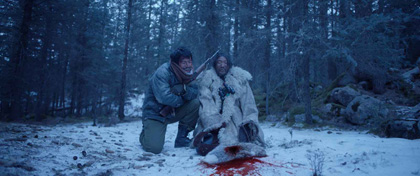 ONE AND FOUR (China) – Dir. Jigme Trinley
Jinpa, a forest ranger, has his hangover interrupted by a bloody man who enters his cabin in this wintertime Tibetan film that blends the western genre with the huis-clos. Official selection: Tokyo International Film Festival 2021. Canadian premiere.



THE WITCH: PART 2. THE OTHER ONE (South Korea) - Dir. Park Hoon-jung

The saga of transgressive science, secret organizations, and superpowered, telekinetic teenage sociopaths returns! The first film set a new standard for teen superhero movies, and this new burst of horror, action, and thrills only raises that bar further. Quebec Premiere

FANTASIA RETRO PRESENTS A FISTFUL OF RESTORATION PREMIERES

Fantasia is proud to announce the following old school gems, resurrected to the big screen with stunning new transfers and restorations. Titles with an Asterix are screening in our Fantasia Midnights series, sponsored by Synapse Films.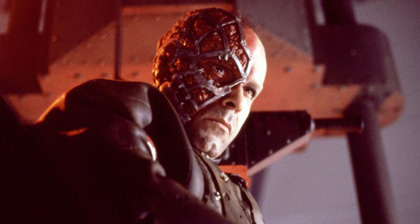 ACCIÓN MUTANTE (Spain, 1993) – Dir. Álex de la Iglesia*

In a futuristic Spain lorded over by the rich and surgically-enhanced good-looking, a group calling themselves Accion Mutante (Mutant Action) starts a violent uprising. Álex de la Iglesia's outrageous debut, produced by Pedro Almodóvar, changed Spanish genre cinema forever. Witness the beginning of one of cinefantastique's great careers. World Premiere of Severin Films' new 4K restoration.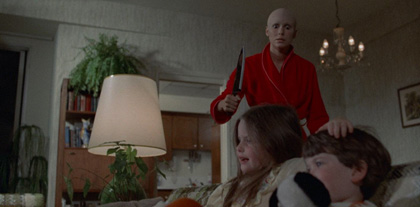 BLUE SUNSHINE (USA, 1978) – Dir: Jeff Lieberman*

Bad acid taken years ago sees people suddenly losing their minds across the USA. Director Jeff Lieberman (SQUIRM) takes the premise of delayed reactions to '60s drug-taking and runs with it, through a scenario that blends moments of brutal violence with political commentary and social satire. Fans can flash back to their discovery of this acid-horror opus, and newcomers can take their first trip at our screening, hosted by Lieberman in-person. North American Premiere of New 4K restoration, courtesy of Jeff Lieberman and Synapse Films.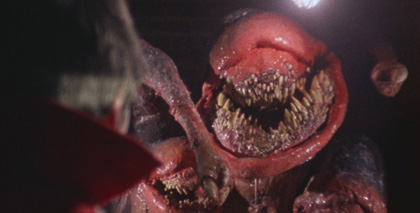 THE DEADLY SPAWN (USA, 1983) – Dir. Douglas McKeown*

It's a typical day in the life of a New Jersey family—until Mom and Dad are devoured by a creature with three heads, no eyes, and a million sharp teeth. An exemplar of the kind of practical-effects creature features that thrilled drive-in audiences and VHS viewers in the 1980s, effects creator John Dods' low-budget bestiary impresses early and often, chomping its way through the cast. World Premiere of Synapse Films' new 4K restoration.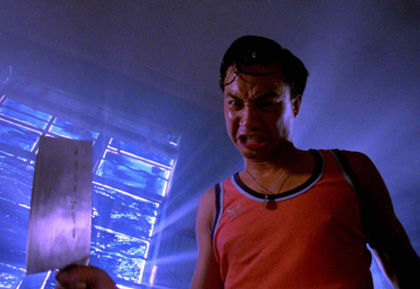 DR. LAMB (Hong Kong, 1992) Dir. Danny Lee & Billy Tang*

An abnormal taxi driver (Simon Yam) lusts for blood every rainy night. The notorious Category III shocker that started Hong Kong's based-on-a-true-story serial-killer craze of the '90s, DR. LAMB returns to Fantasia where it dumbfounded unsuspecting audiences in 1999. This new restoration includes footage cut from the original Hong Kong release prints. Co-directed by co-star Danny Lee (INFRA-MAN, THE KILLER). World Premiere of Unearthed Films' new 2K restoration.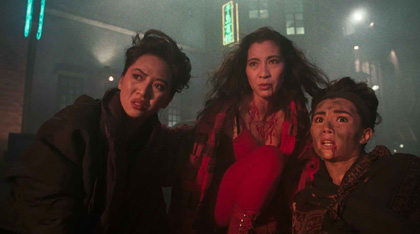 THE HEROIC TRIO (Hong Kong, 1993) – Dir. Johnnie To

Three queens of Hong Kong screens—the late Anita Mui (DRUNKEN MASTER II), Wong Kar-Wai regular Maggie Cheung (IN THE MOOD FOR LOVE) and of course Michelle Yeoh (CROUCHING TIGER, HIDDEN DRAGON)—ignite like dynamite in this bonkers Hong Kong classic from the great Johnnie To. THE HEROIC TRIO mashes up wuxia, superheroics,, a Terminator homage, insane stunts, pyrotechnics and a touch of horror into one wild ride. An audience favourite during Fantasia's first year, this classic is now heroically restored from the original camera negative and ready to thrill a whole new Fantasia crowd. Quebec Premiere of New 4K restoration, courtesy of Janus Films.