What Josiah Saw
Film Review by Ashley Turner

"A family with buried secrets reunite at a farmhouse after two decades to pay for their past sins."

What Josiah Saw is a horror film directed by Vincent Grashaw, written by Robert Alan Dilts; starring Robert Patrick, Nick Stahl, Scott Haze, and Mary Milner.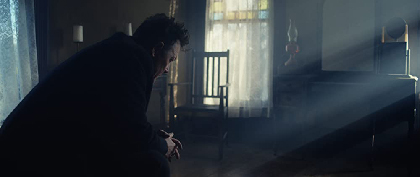 Where do I even start with this film? Let's go technical and then dive deeper. Technically, this film is pretty darn beautiful. Lighting, tone and color palette, along with shot composition and angle choice creates a moody, artistic, and gritty film. All elements shift to the personality of each Graham sibling, but never too much to feel disjointed. The visuals are something you can really lean into and feel the experiences of each character, no matter how awkward or uncomfortable..and believe me, some of these moments can get really fucking uncomfortable (literally).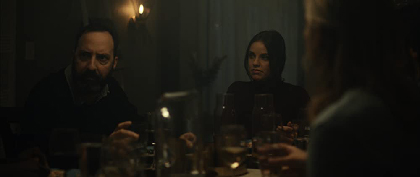 Initially, we are introduced to the town gossip of the Graham family through the lens of the townsfolk gossip talking to the big bad oil company wanting the Graham family land. The first Graham family members we meet are Josiah (Patrick), the verbally and emotionally abusive pious patriarch of the Graham family, along with Thomas Graham (Haze). We quickly realize that Thomas is not quite mentally stable, and yet there is something endearing about him, that you can't help but pity him. The contrast between the cruel alcoholic patriarch and the submissive son in charge of the home creates an immediate assumption of sympathy for Thomas.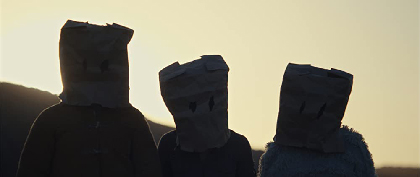 Each sibling's story is told in their own chapter, but it's apparent the screenwriter had a story to tell through Eli Graham (Stahl). This character received by far the most development, wild and horrific psychedelic adventure, and overall treatment. I could have watched an entire film on Eli Graham, alone. This character, although likely the most deviant, displayed the most apparent effects of abuse, trauma, and remorse. He is the character that by his own hand ends up in bad situation after bad situation, but is constantly trying to do the right thing despite it all. There is a goodness in him trying to fight the constant internal storm that you just can't help but relate to him. Seriously, Stahl delivers such a strong performance, I could have watched an entire movie devoted to this storyline.




Milner's storyline seems to receive the least amount of development and attention. She seems to be living the most, and I say this loosely, grounded existence. She's in therapy, using boxing and fitness to channel her negative emotions, and overall has the appearance of a typical life. However, we see she is easily triggered and swallowing down a lot of the effects of her trauma. Milner has the ability to convey so much emotion in one facial expression and I applaud the casting of all three siblings.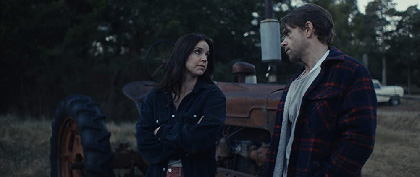 While the visual tone was mostly consistent throughout the film, the storyline definitely felt like it was from different movies when viewing each sibling; each one representing three different stylized forms of horror: southern gothic, gritty, and sterile. The wild gypsy rescue ride, with many supernatural elements and a hell of a psychedelic trip feels like we veered and detoured hard left into the abyss when we should have gone right, but after thinking about it a bit and one of the many messages of the film, it actually makes sense. Three people can experience the same trauma but come out of it in three completely different ways.

This film artistically tackles very big ideas like abuse, trauma,
grief, and mental illness. It's uncomfortable, but it's worth the watch. It challenges the viewer on making assumptions and is delivered by a strong cast. I won't spoil the end, because this is a film I invite you to get uncomfortable with. Immerse yourself in the insanity, dive into the discomfort, and allow your assumptions to be used against you.

What Josiah Saw we may never know…After all, the truth is somewhere in the middle, isn't it? What is important is how trauma continues to haunt its victims long after it happens.