"The Darkness Of The Road"
review by Diablo Joe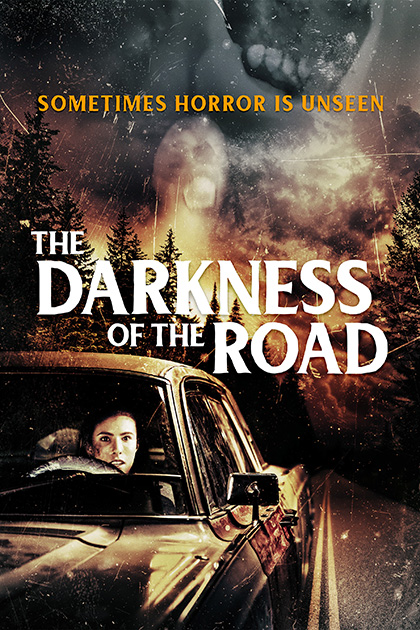 "The Darkness Of The Road"


There's a unique feeling one understands if one has spent any time traveling through large, open stretches of the world in the middle of the night. Many minutes and even hours spent without encountering any humans other than those with you. Oblivious to the world beyond the throw of your car's headlights.

It can be both trance-like and anxiety-inducing.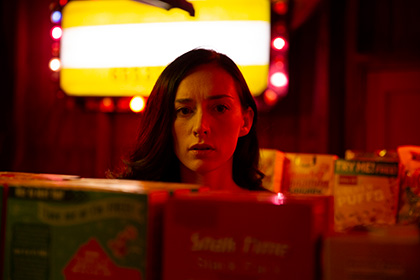 Eduardo Rodriguez's quasi-existential horror "The Darkness of the Road" traps its characters, and its audience, in that nebulous mood. It takes them on a chilling journey into the world beyond the brightness of a set of high beams. Beyond the illumination of their own psyches. The story follows Siri, a single mother traveling cross country with her nine-year-old daughter Eve. Siri meets Iris, a spunky young woman, at a roadside stop and offers to let her share the ride with them. Driving further into the night, Siri and Iris find themselves tormented by dark, terrifying forces holding the life of young Eve in the balance.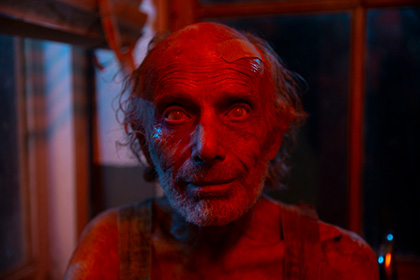 Moody, exceedingly well-acted and shot with an eye toward some disturbing, horrifying, but often quite beautiful visual set-pieces, "The Darkness of the Road" succeeds where many films of its ilk fail. Rodriguez plays a perilous balancing act with the movie's many elements and thematic reveals that could easily have blown up in his face. It's a testament to his script, directorial style, and trust in his cast that it all works.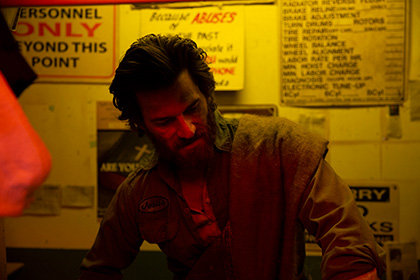 And it's that cast which, above all else, can make or break a picture like this. The film is essentially a twofer for 90% of its running time, and Najarra Townsend as Siri and Leah Lauren as Iris are superb in their roles. Townsend, so good as the title character in Jill Gevargizian's excellent "The Stylist," gives an entirely different turn to this single mother concerned for both the life of her daughter and her own sanity. With every role she plays, she further cements herself as one of the most talented and interesting actors working in indie horror these days. Likewise, Lauren holds herself on par with her castmate. She imbues Iris with sass and spunk alongside a bleak and darkly pessimistic sadness. Her's is a character who has been through a hard, daunting lifetime and has every emotional scar to show for it.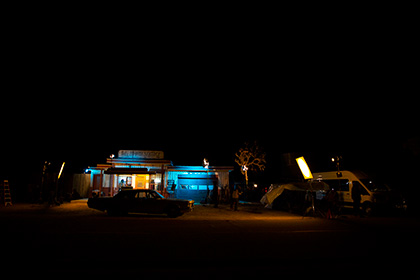 Visually, "The Darkness of the Road" is often quite stunning. Drenched in deep blues and rich yellows, it has a desolate beauty that is often surreal. We see just what Rodriguez wants us to see, and the director keeps so much just out of our sight that the effect is highly tension-inducing. Overhead shots have become oft-overused in these days of drone photography, but Rodriguez and cinematographer John DeFazio use them to highlight the desolation of our characters. And there are some stunningly clever shot transitions that will take your breath away.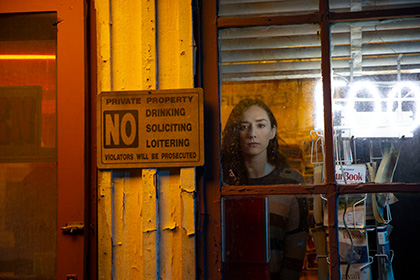 As stated earlier, "The Darkness of the Road" could easily have tipped into some obvious thematic tropes. It almost seems the director knows this and even uses it to toy a bit with the audience. He subverts expectations repeatedly, goading us into thinking we know where things are headed. Combined with some genuinely terrifying moments, we find ourselves continually on guard and off-balance. Even the things we dismiss as a bit too on-the-nose become suspect by the film's dark, brutally lonely conclusion.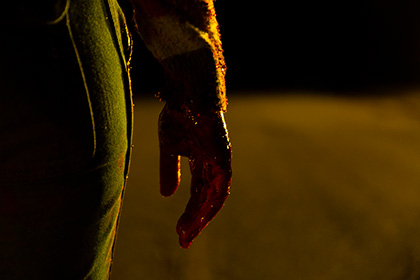 This devil of a reviewer gives "The Darkness of the Road" 3.5 out of 5 imps