Smoke and Mirrors: The Story of Tom Savini Review
Film Review by Ashley Turner

When it comes to entertainment, I am not really a fan of the non-fiction realm. I turn to the many avenues of entertainment to disconnect from reality and be transported to a different world. To say I was coming to the table with a chip on my shoulder when I pressed play on this documentary is a small understatement...to say the least.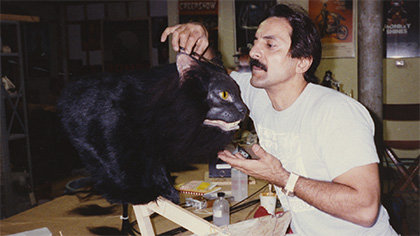 With that said, I sat back and I pressed play. Immediately I was greeted with the surprising presence of Doug Bradley delivering a black-and-white introduction and warning in the vein of original classic horror films. Such a delightful nostalgic throwback then woven into a creative emergent of color to transport us into the vibrant world of Tom Savini.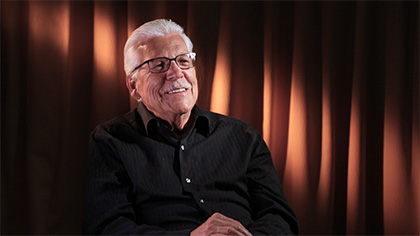 The montage of Savini's special effects work was well selected and displayed the truly vast level of skill he has honed and established within his craft. I was surprised to discover well-known iconic scenes, creatures, and effects were actually his work. The filmmakers artistically wove in his upbringing and life experiences into the documentary without it feeling dry or disconnected from who he is as a filmmaker, actor, and special effects artist. In fact, they were able to effectively show how his personal upbringing and life was very much woven into every aspect of who he is as an artist and how it shapes his perspective and drive within his craft.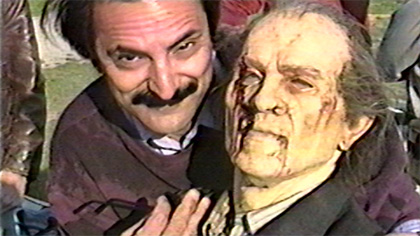 It was interesting to see the shift in perspective he provided when he admitted his initial fear of movie monsters and later having an epiphany while watching "Man of a Thousand Faces" that somebody created these monsters. Through that realization he realized that he wanted to explore that field and be that somebody. It's an empowering message of turning fear into not only a source of strength, but also passion and skill.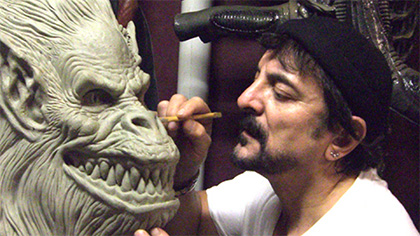 Another bright spot for me was to see his personality shine through in previously unseen scenes and audition footage from "From Dusk Till Dawn". Hearing his perspective on the audition process and how he shook things up (par for the course and in true Savini style I'm realizing through this documentary) along with Robert Rodriguez's recount and reaction, really created a fun dynamic that makes the viewer feel like they were there in that moment with them. I actually found myself smiling during these scenes. Shhh, don't tell anyone that I'm actually enjoying a documentary….let's continue.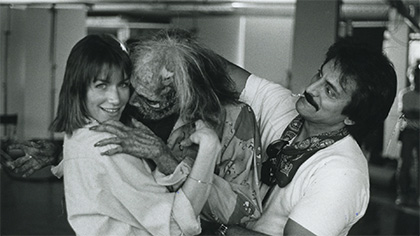 It was nice to see Tom Savini really shown as more than what has been seen on T.V. and movies; to see just Tom. It takes a level of courage to let the world in and hear about such personal stories and we are able to see him stepping up as a father, grandfather, and son…it really humanized the figure we have so closely associated with horror.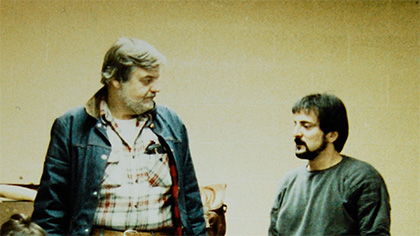 Don't get me wrong, the documentary definitely emphasizes and sheds light on the important role Tom Savini has played in the horror world, but it also adds to the complex layers of who he is as a person; really peeling apart assumption-after-assumption of who he is based on some public persona. He is absolutely the special effects horror guy; but he's also the guy who starts rubber band fights at conventions, doesn't eat duck thanks to an experience during Vietnam, and has his grumpy pants moments just like any other person. He's the guy that is reminding the world to always make the best you can with what you have.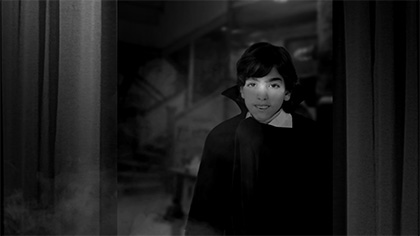 With cameos of well-loved horror icons like Tony Todd, Alice Cooper, Danny Trejo, and the late George Romero; along with a well-told story, a horror fan cannot help but have fun with this documentary. When creating a documentary on someone still living, the story has to be told in a way that engages people. It needs to give them something to relate to and possibly even inspire them. In this case, I would say the filmmakers were successful in this task. I still may not be a fan of documentaries in general, but this one definitely took a dent out of the chip on my shoulder. Now, if you couldn't already tell, I definitely recommend giving Smoke And Mirrors a watch.