"House of Flesh Mannequins"
review by Diablo Joe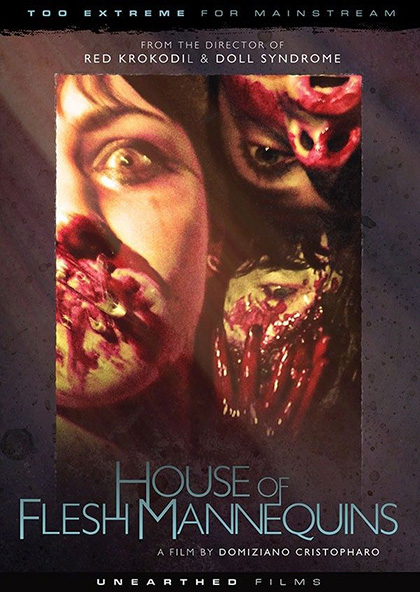 House of Flesh Mannequins
Order now : unearthedfilms.com

Domiziano Cristopharo's (Red Krokodil, Doll Syndrome) 2009 debut is an unnerving, disturbingly beautiful slow burn of a film. Filled with psycho-sexual themes and imagery House of Flesh Mannequins is not a film that will be an easy watch for many, nor should it be. 
 
Sebastian (Domiziano Arcangeli) is a filmmaker and photographer. His art? Dark documentation of the world peddled by the perversely charismatic Mr. Cannoluti (Dahmer vs. Gacy's Randal Malone). Socially awkward and intensely private, Sebastian lives next door to the beautiful, young Sarah (Irena Hoffman) and her father, the coldly urbane, near-blind Mr. Roeg. When Sarah begins to take an interest in Sebastian, things then take them both down a twisting and ever-deepening exploration of their darkest secrets and nature.

For the first third of the film, you may wonder what all the fuss is about. Many of the characters, particularly Cannoluti, with his stylishly effete combination of Sydney Greenstreet and corner pimp, and Roeg, whose mechanically assisted voice adds to his cool, decadent nature, are perversely unpleasant. But until this point, the imagery, though beautifully shot, is relatively low-key.

Christopharo then takes us into the "House" of the title, unveiling for us a mix of sexual delights and visceral horrors. Though we know some is simulated, the line is genuinely blurred, and the realization that much of what we're viewing may be real only adds to the experience. It is obvious Christopharo is influenced by his countrymen. Lucio Fulci for horror, and Passolini and Fellini in sensibilities (indeed, Domiziano Arcangeli is a Fellini protégé). Those familiar with fetish pioneer Fakir Musafar, and the art of Peter Joel Witkin, Eric Kroll, John Santerineross, and others will find much to appreciate here.
 
As you can guess, this is not a film for everyone. But it is a fascinating, compelling exploration of a more shadowy nature of human sexual psyche and culture for those willing to peer into this world and perhaps themselves. 
 
House of Flesh Mannequins is getting a fresh home video re-release from Unearthed Films, and if your tastes run toward the surreal and the darkly sexual, then this may be a title to consider picking up.
 
This devil of a reviewer gives House of Flesh Mannequins 3 out of 5 imps.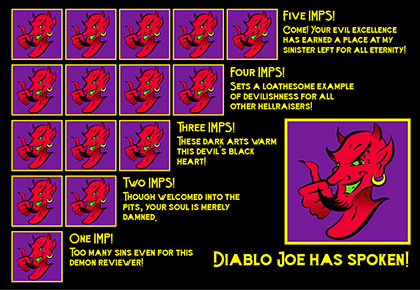 House of Flesh Mannequins Directors Ultimate Cut from Unearthed Films on Vimeo.