Curious Transmissions
Episode 007 Part 1
Guest: JJ Perez (Filmmaker)
Date: July 19, 2020



Subscribe to the new Curious Transmissions podcast feed!
anchor.fm/curioustransmissions

Part One: STUF-O-RAMA EpisodeHosts Mari & Rob and the Curious Transmission Panel (Eddie, Will, Tommy, Chris) speak with JJ Perez director of the horror film "Beneath," which is currently on the Virtual Film Festival Circuit and streaming on Amazon.

"Beneath - A Cave Horror Film," - When a group of cavern tour guides hear an old tale of a sacrificial cult performing rituals in the cave, they sneak down into the restricted areas to find out more.

Facebook page.
www.facebook.com/beneathcavefilm

Film: Beneath (Amazon)
www.amazon.com/BENEATH-Enzo-Monfre/dp/B089C2QJD8

Show Theme: "Stranger in a Dream"
Artist: Jessy Jamz
To hear more from Jessy Jamz: soundcloud.com/jessyjamz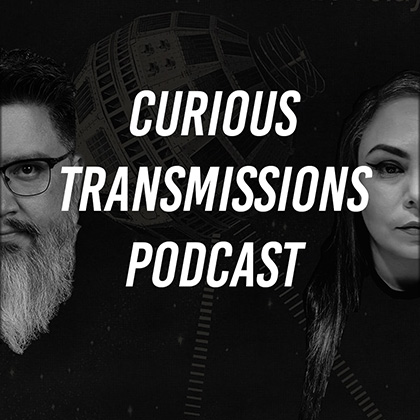 Curious Transmissions
Hosted by Mari & Rob
A podcast about things that we are all curious about: ghost stories, folklore, history, curiosities, and culture with a twist of film and TV.


[ Anchor.FM ] [ Spotify ] [ YouTube ]
[ Facebook ] [ Group ] [ RSS ]
Instagram
@curioustransmissions
Without Your Head Network
Subscribe to the
Without Your Head
newsletter to receive weekly updates on our schedule, guests and more!
Join the Network Group at:
www.facebook.com/groups/withoutyourheadhorror
Follow us on Twitter @WithoutYourHead
Follow us on Instagram @WithoutYourHead