2019 Year End Review by The Headless Critic

2019 was perhaps the most excellent year for horror movies of the decade. We had sequels, remakes, rip-offs, box office blockbusters and independent originals. We saw Superman unofficially go horror, Chucky be reborn, Capt. Spaulding pass away and Stephen King battle Jordan Peele at the box office. 2019 had it all. Watching Movies Without Your Head countdowns some of our favorite and least favorite horror films of 2019 in this year-end review as seen by the Headless Critic of Without Your Head.




One of Stephen King's least favorite film adaptations of his books is Stanley Kubrick's iconic version of The Shining. Not every movie can tickle your horror funny bone and these films didn't tickle ours. These may not be to our personal tastes but maybe they are yours. The great thing about the wide world of horror is there's something for everyone.

Horror may be the genre that produces the most amount of bad movies each year because their fan base is loyal and widespread. For us here at Watching Movies, it's one thing to make a bad horror movie when you're working without experience or a budget, it's another to waste millions on something we'd just rather not see. There are also some movie making sins you just don't commit. Horror definitely saw a step up in 2019 with fewer bad wide theatrically released films. While there may have been worse movies made in 2019, these films excelled at pissing us off by doing things no movie should do or wasting big budgets on the worst movies.

#5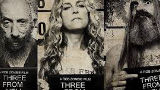 While by no means one of the worst films of the year, the most disappointing film we awaited in 2019 had to be Rob Zombie's follow-up sequel to his most iconic movie The Devil's Reject. 3 From Hell was promoted with stills over a year before its release. Fans had been clamoring for more of the remaining Firefly family for almost fifteen years. For over a year the return of the thought to be gone character Capt. Spaulding was advertised for the upcoming sequel. Though we sadly lost the iconic Sid Haig at the end of the year and he was probably in poor health during filming, there was no need to promote him as being part of the film to only have an opening segment cameo. If done right his part in the movie could have been a pleasing send off to an icon instead of a disappointment to fans.
Full Review: 3 From Hell

#4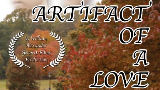 It's unprecedented that a short film makes our worst of the year list but William Alexander Genovet's An Artifact of a Love is deservedly the first. It's an awful, inexperienced, out of focus, juvenile, film school failure with an awful font and some of the worst performances in the history of cinema. The credits roll longer than the film! The only saving grace is the special features, audio commentary, interviews, short films, audition tapes, behind the scenes look and a teaser of what's to come from the filmmakers which are actually very entertaining if you buy the extended cut called The DVD which contains the short film An Artifact of a Love.
Full Review: An Artifact of a Love

#3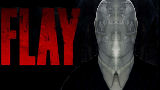 Originally based on the decade old Creepypasta phenomenon the Slenderman. When Eric Pham lost out of the rights to the Slenderman name he surged through making an altered variation of the story attaching what's basically a Slenderman to a haunted chain. To top off that confusing mess of a story, the dead, smokey ghosts that haunt this chain can only attack if they the living see a reflection of the ghost in a puddle. That's about the most ridiculous concept for a horror haunting I've ever heard of.
Full Review: Flay

#2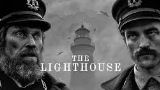 William Dafoe gives an amazing performance. Robert Pattinson holds his own with the veteran actor. Why does one of 2019's most critically acclaimed films make our worst of list? Filming in black and white with the nearly square 1.19:1 aspect ratio to be artistic does not make a good movie. The Lighthouse is fart jokes, masturbation and mermaids that doesn't have a good story, doesn't utilize cinematography or sound which are the basics of filmmaking in any useful way. Some look at art and find entertainment asking why. Others look at the same art and smell what the artists paint was really made of.
Full Review: The Lighthouse

#1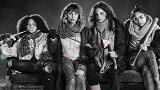 One of the most self-aware, sexist movies I've seen. Not only does Black Christmas 2019 disregard its heritage bearing one of the original three slasher films names while giving us a ritualistic frat with supernatural mind control instead of a slasher film, it also makes light of rape in a cheerful Christmas song. I'm insulted as a horror fan and as a man who's painted evil by the film just based on my gender.
Full Review: Black Christmas

Honorable Mentions
Narrowing down the best horror of 2019 is nearly impossible. 2018 was one of the best years for horror we've ever seen and 2019 topped it. With the rise of horror streaming sight Shudder, rivals Netflix and Hulu have stepped up their horror streaming game to include Hulu's horror holiday films and acclaimed Netflix titles like The Perfection. There was so much going on this year we know we didn't see it all here at Watching Movies Without Your Head. Movies slipped by us and we know some slipped by the horror faithful out there. Did you know that our very own Nasty Neal Jones was in two documentaries in 2019? One is a guest appearance as a horror historian commenting on Bloodsucking Freaks creator Joel M. Reed in Reed Unbound: The Joel M Reed Story. The other is a starring role in a horrific real life short doc about the loss of his belly button in Umbilicus Desidero. The most quotable movie of the year with perhaps the best sense of humor about itself is a little satire film of the overdone CGI creature features like Sharknado by MaJaMa called Bad CGI Sharks. The similarly themed VelociPastor from Brendan Steere keeps effects practical but with the same sense of humor and memorable dialogue.

There's so much that happened in horror in 2019 we can't mention it all. A 1960's kids television show was brought back to life as a horror film that's absolutely bananas in The Banana Splits Movie. The coolest movie cover of 2019 may be a little independent short film with a lot of style and a catchy soundtrack in Lindsay Katt's The Avant-Gardner. A wild promotional poster came from Barney Burman in his yet to be released Wild Boar that no horror fan should miss. The best horror mix tape of 2019 definitely goes to Starfish mixtape. The DVD release of the year isn't some box set, collector's edition, it's a little indie feature from Cody Clarke who makes his special features matter in what may also be the most innovative release of 2019 simply titled The DVD. Our Greasiest horror film of the year goes to the labor of love of special effects master Gabriel Bartalos who finally released his off-the-wall acid trip of filmmaking Saint Bernard. One of our top five films from last year was Tigers Are Not Afraid from Issa López. It's now available for streaming in 2019 and everyone should seek out. There are so many terrifying things in horror in 2019, I don't dare try to cover them all. However we'd be remiss if we didn't give this handful of honorable mentions.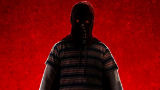 Brightburn – What if when he crash landed on earth the child Superman was inherently evil? His heat vision would burn bright and so would the world.
Full Review: Brightburn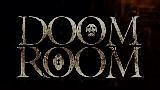 Doom Room – Down the rabbit hole we go to a sensual wonderland of psychological horror. If Alfred Hitchcock were born of this age this is the type of movie he would make.
Full Review: Doom Room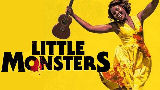 Little Monsters – It's all peanut allergy safe sunshine, glutton free rainbows and sing-alongs until a secret underground government bunker is breached and hoard of zombies rampages on a class field trip full of children.
Full Review: Little Monsters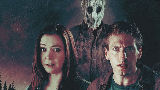 You Might Be the Killer – In a vast array of horror homages a self-aware killer stalks a group of camp counsellor's stranded in the woods.
Full Review: You Might Be the Killer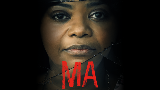 Ma – Want to party? Go to Ma's house. She won't tell your parents that you're there. Ma has the party to die for, literally.
Full Review: Ma




From creature features to psychological slashers, 2019 had it all. Now it's time for the movies that got us through 2019. These are our favorite horror movies of the year here at Watching Movies Without Your Head. When you've reviewed a half a year's worth of films it really makes you appreciate finding a good one. You may agree or disagree but there's no right and wrong in the realm of opinion. In a sea of Hollywood horror movies it's about getting the word out about those films others might enjoy.

Now it's time for the main event. Here's the Top 10 movies Reviewed by Watching Movies Without Your Head that were predominately released in 2019.
#10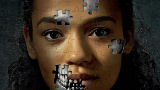 If the classic horror films Saw and The Cube had a baby it would be Escape Room. A topsy turvy gingham circus take six stranger from room to room each being a puzzle to unlock with deadly consequences if they're wrong. Escape Room isn't exactly original but it is a better-rounded take on several films we've seen before set in the ultimate escape room.
Full Review: Escape Room

#9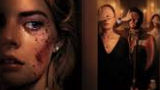 Class and sophistication meet Satanism in this critically acclaimed horror film. If the Oscar nominated and highly acclaimed comedy Knives Out has a horror equal it's Ready or Not. An excellent cast gives dynamic if not eccentric performances turning deadly on their newest relative on her first night in the family.
Full Review: Ready or Not

#8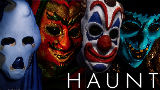 A month before Halloween Shudder.com quietly released a haunted attraction horror film written by the writer of my favorite horror films of last year A Quiet Place and produced by cult favorite horror director Eli Roth. It is not only the best slasher film of 2019, it's also the best haunted attraction film I've ever seen. A series of killer masks also tops anything in recent memory. It's an under the radar film slasher fans shouldn't miss.
Full Review: Haunt

#7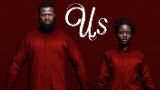 The most anticipated horror film of 2019 may be Jordan Peele's follow-up film to his 2017 horror debut Get Out that reinvigorated the genre. Us will make many mainstream horror fans favorite of the year list. While it is a flawed plot Jordan Peele does prove in his second horror feature that he can build suspense in the unknown as well as any director out there today.
Full Review: Us

#6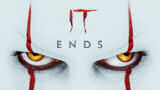 If any film was anticipated as highly as Us, it was the sequel to the 2017 breakout hit IT. While the new Pennywise didn't light of fire in the heart of every horror fan he definitely found the mainstream success and a strong following for the newest incarnation by Bill Skarsgård. With its box office success I doubt IT Ends here. For me Chapter Two fails to live up to the powerful first film. It does live on through its predecessor's success to be one of the best of the year.
Full Review: IT Chapter Two

#5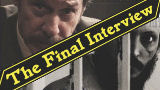 In previous years my top films of the year contained mostly independent features of yet to be distributed films. For 2019 the solo indie feature on that list that's just gotten out there and yet to be distributed to the public is The Final Interview. Made by known torture porn horror director Fred Vogel, The Final Interview is unlike any of his previous films. The Final Interview is built on two powerful performances solidified by the early 1980's timeline this film is able to capture so well. If Hollywood award shows were legitimate Grainger Hines name would be talked about for best actor of the year for his time travelling portrayal of Oliver Ross in this film.
Full Review: The Final Interview

#4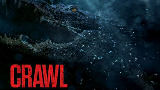 Sometimes you just need a creature feature and Boston's Rasmussen brothers give us exactly that. If the ridiculous concept of a shark in a tornado was done realistically instead of comically with bad CGI, it's Crawl. Alligators under a house looks amazing, it is blunt and exactly what you expect but sometimes that's exactly what you need.
Full Review: Crawl

#3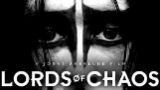 The beginnings of Norwegian Black Metal left a fiery, blood soaked trail across Oslo, Norway throughout the late 80's and early 90's. Some of them were posers, some of them were Satanists. All of them were violent leading to the suicide and murder of the musicians but not their music. A film full of hate crimes links the dark world of Black Metal to the sinister acts of real world crime. Lords of Chaos is a can't miss movie of 2019 that many may not have heard of.
Full Review: Lords of Chaos

#2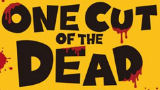 The zombies are attacking but the actors aren't dying the way their director wants them to. Like the film 1917, Once Cut of the Dead is a one cut take of the zombie apocalypse but that's only where our story begins. I compare this film to one of my favorite forgotten comedies Noises Off. One Cut of the Dead brings imperfect perfection to the horror genre. Suffer through the first half an hour of bad filmmaking and you'll see why this Japanese import that was picked up by Shudder is one of my favorite films of the year.
Full Review: One Cut of the Dead

#1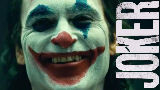 While some would say it's not a traditional horror film, the story of a man who brings terror across the city definitely deals in madness. Joaquin Phoenix gives the performance of the year going crazy till the point of murder. More of a horror film than it is a super hero movie, finally the mad mind of the Joker is explored to its fullest potential. For people like director Martin Scorsese who say comic book films aren't movies, I present to you Joker. I not only consider the maddening Joker my favorite horror film of 2019, I also consider it one of my favorite films of the year period. This is the super hero movie audiences have been waiting for. Something based in real life.
Full Review: Joker


Didn't see your favorite horror film of 2019 listed? Maybe we didn't see it. Feel free to comment below and tell us what you loved about horror in 2019!