Brandon Maggart of the Christmas cult classic "Christmas Evil" and the crew of "Expedition Bigfoot" join Nasty Neal on the final WYH of 2019!!!



Brandon Maggart opened the show discussing:
- "Christmas Evil"
- the ending of the movie
- "Dressed to Kill"
- quitting drinking
- "Sesame Street"
- "The World According to Garp"
- his writing and more!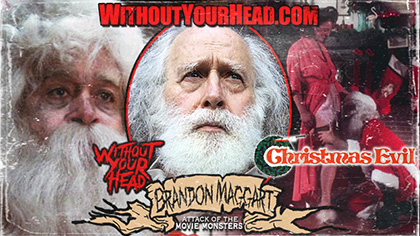 "Expedition Bigfoot" team - Bryce Johnson (Expedition Operations); Dr. Mireya Mayor (Primatologist); Russell Acord (Ex-Military/Survivalist); and Ronny LeBlanc (Bigfoot Researcher). See "Expedition Bigfoot" this Sunday on Travel Channel!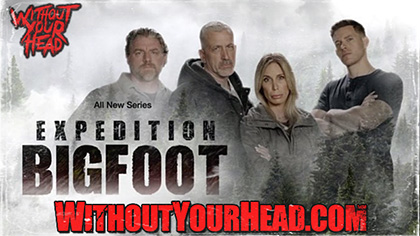 [ Anchor.FM ] [ Spotify ] [ YouTube ] [ iTunes ] [ Stitcher ]
[ Google Play ] [ Radio Public ] [ Pocket Casts ] [ RSS ]
Subscribe to the
Without Your Head
newsletter to receive weekly updates on our schedule, guests and more!
Tracks for this podcast -
Original theme song and tracks "Grunch Road", "Rougarou" and "Krampusnacht" by
The Tomb of Nick Cage
!
Join in the fun at:
www.facebook.com/groups/withoutyourheadhorror
Subscribe to
Youtube.com/WithoutYourHead
Follow us on Twitter @WithoutYourHead
Follow us on Instagram @WithoutYourHead