Bill Johnson "Leatherface" of "The Texas Chainsaw Massacre 2"!!Pancho Moler of Rob Zombie's "3 From Hell" and the new Halloween slasher "Candy Corn"! Laura Slade Wiggins of Showtime's "Shameless" and "Along Came The Devil 2"!!



Bill Johnson opened the show!
- memoirs of making "The Texas Chainsaw Massacre 2"
- tone of TCM2
- Caroline Williams
- Bill Moseley
- Dennis Hopper
- Tobe Hooper
- theatrical acting vs movie acting
- "Nubbins"
- what can we do to help save our Earth
- theory on the Pyramids and more!
- come and meet Bill in person at Rock and Shock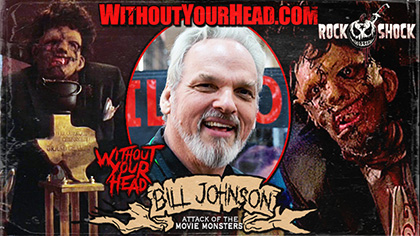 Pancho Moler then joins us
- Rob Zombie
- "31"
- the role of Sebastian in "3 From Hell"
- Sheri Moon Zombie
- memories of Sid Haig
- "Candy Corn" out now on VOD
- Courtney Gains
- Tony Todd
- Sky Elobar
- Josh Hasty and more!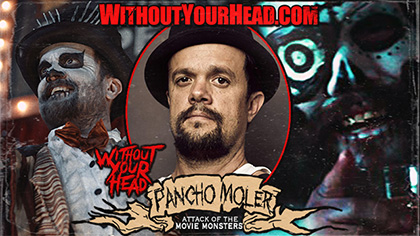 Laura Wiggins finished the show
- "Shameless" on Showtime
- working with veteran actors
- "Boo" short film on festivals now
- her new film "Along Came The Devil 2" and more!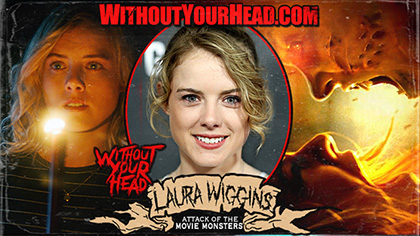 [ Anchor.FM ] [ Spotify ] [ YouTube ] [ iTunes ] [ Stitcher ]
[ Google Play ] [ Radio Public ] [ Pocket Casts ] [ RSS ]
Subscribe to the
Without Your Head
newsletter to receive weekly updates on our schedule, guests and more!
Tracks for this podcast -
Our new theme song by
The Tomb of Nick Cage
"Dinner Party" and "Hollywood Vampires" by Music of the Month
B-movie Monsters
!
Join in the fun at:
www.facebook.com/groups/withoutyourheadhorror
Subscribe to
Youtube.com/WithoutYourHead
Follow us on Twitter @WithoutYourHead
Follow us on Instagram @WithoutYourHead