Barry Bostwick and Veronica Cartwright joined the show to talk about their careers and their new film "The Field" available now on VOD!
FieldTheMovie.com



Barry Bostwick opened the show!
- his new film "The Field"
- what interested him in the movie and character
- how he accepts roles
- the legacy of "Rocky Horror Picture Show" and the a-hole nickname that has followed
- "FDR American Badass"
- how the rise of Video On Demand has changed the life of a veteran actor
- so much more check out "The Field" today on VOD!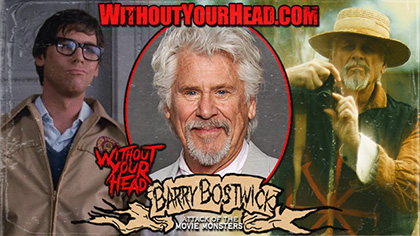 Veronica Cartwright joined Nasty Neal!
- "The Field" and the uniqueness of her character
- filming outside
- memories of the massive sets on "Alien"
- the famous chest bursting scene
- "Invasion of the Body Snatchers" a continuation not a sequel?
- the ending of the film with Donald Sutherland
- memories of Alfred Hitchcock and "The Birds"
- so much more check out "The Field" today on VOD!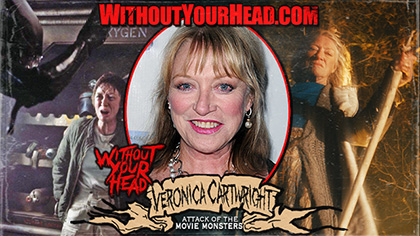 [ Anchor.FM ] [ Spotify ] [ YouTube ] [ iTunes ] [ Stitcher ]
[ Google Play ] [ Radio Public ] [ Pocket Casts ] [ RSS ]
Subscribe to the
Without Your Head
newsletter to receive weekly updates on our schedule, guests and more!
Tracks for this podcast -
Our new theme song by
The Tomb of Nick Cage
"Bates Motel" by Music of the Month
B-movie Monsters
!
Join in the fun at:
www.facebook.com/groups/withoutyourheadhorror
Subscribe to
Youtube.com/WithoutYourHead
Follow us on Twitter @WithoutYourHead
Follow us on Instagram @WithoutYourHead