Connar Frazier director of the Nathan Forrest Winters documentary The Boy! Dylan Mars Greenberg of the upcoming Shakespeare's Sh*tstorm from TROMA! WWE superstar now horror actor Gene Snisky of 100 ACRES OF HELL!



Connor Frazier opened the show!
- the finished documentary "The Boy" coming October 31st
- bonding with Nathan Forrest Winters while making the film
- is this a "movie"?
- "Jeepers Creepers 3" coming from fathom Events
- Brian McHugh from "Clownhouse" saying he was filmed naked by Victor Salva
- for more information visit facebook.com/NathanWintersFilm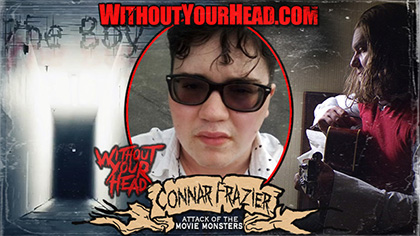 Dylan Mars Greenberg joined us next!
- the upcoming "Shakespeare's Sh*tstorm"
- working for Troma
- Lloyd Kaufman
- the political/social messages in Troma movies
- New York shit vs Albanian shit
- "The Tempest"
- Kansas Bowling
- directing his own movies
- the upcoming "Spirit Riser" and more!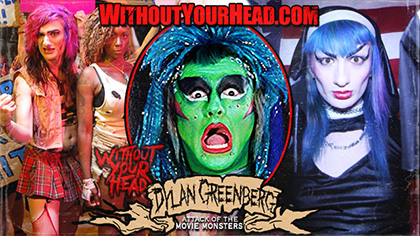 Gene Snisky closed the show!
- "100 Acres of Hell"
- toe fetish in wrestling based on reality ?
- Victor Miller
- 80s slashers
- "Friday the 13th"
- epic battle by around fire
- so much more please check out "100 Acres of Hell" when available!
100AcresofHell.com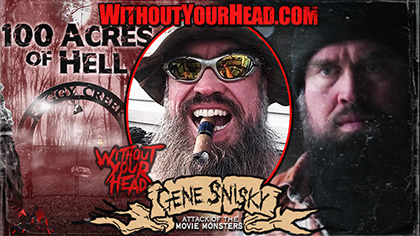 [ Anchor.FM ] [ Spotify ] [ YouTube ] [ iTunes ] [ Stitcher ]
[ Google Play ] [ Radio Public ] [ Pocket Casts ] [ RSS ]
Subscribe to the
Without Your Head
newsletter to receive weekly updates on our schedule, guests and more!
Tracks for this podcast -
Our new theme song by
The Tomb of Nick Cage
"Creepy Hands" by Music of the Month
Chaneys
!
Join in the fun at:
www.facebook.com/groups/withoutyourheadhorror
Subscribe to
Youtube.com/WithoutYourHead
Follow us on Twitter @WithoutYourHead
Follow us on Instagram @WithoutYourHead