Adam Marcus director of "Jason Goes to Hell" and the upcoming "Secret Santa"!



Adam Marcus joined us:
- legacy of Jason Goes to Hell
- how he got the gig
- his original darker concept
- Kane Hodder
- Sean Cunningham
- Creighton Duke
- Freddy vs Jason
- Jason a Deadite?
- Evil Dead
- his new film Secret Santa
- Christmas horror and more!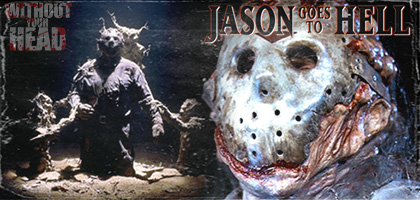 Nasty Neal and Troy then went over horror news from the week and Texas Frightmare Weekend review!
- Exorcist and Lucifer cancelled
- The House That Jack Built controversy
- what makes a movie misogynist?


[ Anchor.FM ] [ Spotify ] [ YouTube ] [ iTunes ] [ Stitcher ]
[ Google Play ] [ Radio Public ] [ Pocket Casts ] [ RSS ]
Subscribe to the
Without Your Head
newsletter to receive weekly updates on our schedule, guests and more!
Music of the month
Goth Brooks
supplying the tunes!
Tracks for this podcast -
Our new theme song by
The Tomb of Nick Cage
"Hardcore" and "Motherfuckers From Hell" by
Goth Brooks
!
Join in the fun at:
www.facebook.com/groups/withoutyourheadhorror
Subscribe to
Youtube.com/WithoutYourHead
Follow us on Twitter @WithoutYourHead
Follow us on Instagram @WithoutYourHead