Director Jim Hickcox and star Ruby Lee Dove II on the new amazingly bizarre "Soft Matter" joined Nasty Neal!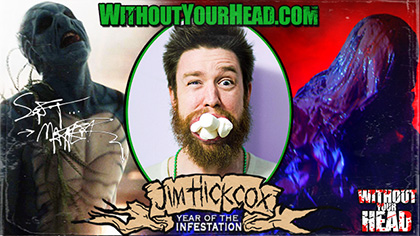 Director Jim Hickcox opened the show:
- writing and directing Soft Matter
- Hal Schneider as Dr Grist
- crazy effects
- filming in an abandoned hospital
- inspirations and more!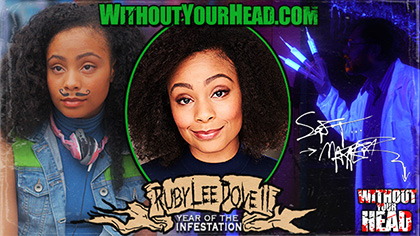 Ruby Lee Dove II then joined the show!
- working with Jim
- seeing Soft Matter with all of the effects
- wearing a mustache
- goop
- much more including her own projects!


[ Anchor.FM ] [ Spotify ] [ YouTube ] [ iTunes ] [ Stitcher ]
[ Google Play ] [ Radio Public ] [ Pocket Casts ] [ RSS ]
Subscribe to the
Without Your Head
newsletter to receive weekly updates on our schedule, guests and more!
Music of the month
Deathwood
supplying the tunes!
Tracks for this podcast -
Our new theme song by
The Tomb of Nick Cage
"The Legend is True" by
Deathwood
!
Join in the fun at:
www.facebook.com/groups/withoutyourheadhorror
Subscribe to
Youtube.com/WithoutYourHead
Follow us on Twitter @WithoutYourHead
Follow us on Instagram @WithoutYourHead