Marc Sheffler "Junior" of Wes Craven's cult classic "Last House on the Left" chats with Nasty Neal as we countdown to Texas Frightmare Weekend and the BluRay restoration from Arrow Video!
TexasFrightmare.com



Marc Sheffler of the original Last House on the Left:
- the original script vs what was shot
- Wes Craven
- David Hess on and off set
- Roger Ebert's review of the film
- CHAOS
- Arrow release on BluRay
- rumors true Marc held one of the actresses off a cliff and more!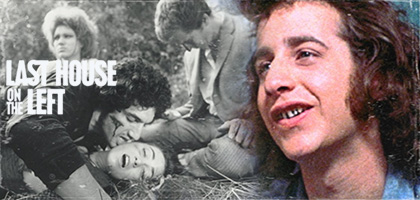 [ Anchor.FM ] [ Spotify ] [ YouTube ] [ iTunes ] [ Stitcher ]
[ Google Play ] [ Radio Public ] [ Pocket Casts ] [ RSS ]
Subscribe to the
Without Your Head
newsletter to receive weekly updates on our schedule, guests and more!
Music of the month
Deadite
supplying the tunes!
Tracks for this podcast -
Our new theme song by
The Tomb of Nick Cage
"Age of Violence" by
Deadite
!
Join in the fun at:
www.facebook.com/groups/withoutyourheadhorror
Subscribe to
Youtube.com/WithoutYourHead
Follow us on Twitter @WithoutYourHead
Follow us on Instagram @WithoutYourHead