Patrick Barnitt of Coffin & Coffin 2 and Tony Moran of Halloween the upcoming Death House and The Ungovernable Force & The Streets Run Red from Ungovernable Films! Plus Troy and Neal review their Mad Monster Charlotte experience!



Patrick Barnitt opened the show:
- Coffin
- Kevin Sorbo
- Coffin 2 now available on iTunes, VOD, Amazon, Red Box and more
- Robert Mukes
- Coffin 3 possibility
- crooning and more!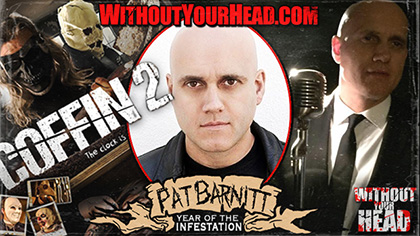 Tony Moran then returned!
- Halloween legacy
- how he felt about the film then and now
- the upcoming remake
- Death House premiering March 2nd
- working with Ungovernable Films
- The Ungovernable Force
- Streets Run Red and more!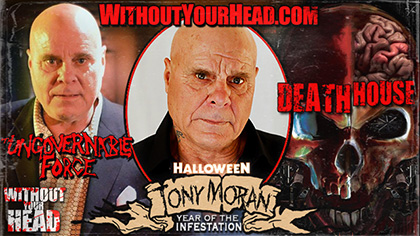 Neal and Troy then reviewed their Mad Monster Party Charlotte experience!


[ Anchor.FM ] [ Spotify ] [ YouTube ] [ iTunes ] [ Stitcher ]
[ Google Play ] [ Radio Public ] [ Pocket Casts ] [ RSS ]
Subscribe to the
Without Your Head
newsletter to receive weekly updates on our schedule, guests and more!
Music of the month
Venus De Vilo
supplying the tunes!
Tracks for this podcast -
Our new theme song by
The Tomb of Nick Cage
"Stalk Me" and "Mourning After The Fright Before" by
Venus De Vilo
!
Join in the fun at:
www.facebook.com/groups/withoutyourheadhorror
Subscribe to
Youtube.com/WithoutYourHead
Follow us on Twitter @WithoutYourHead
Follow us on Instagram @WithoutYourHead