Genoveva Rossi and Camille Keaton joined us to talk about their projects including Death House releasing February 23rd!



Horror Queen Genoveva Rossi opened the show!
- upcoming James Balsamo film "The Litch"
- working with James on previous films
- "I Spill Your Guts"
- Tarot card reading
- working with horror icons Kane Hodder, Linnea Quigley, Camille Keaton, Michael Berryman and more
- directing
- HG Lewis
- "Attack of the Killer Chickens"
- much more including "Death House" premiering February 23rd!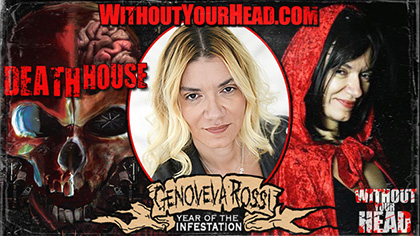 Camille Keaton of "I Spit On Your Grave" then returned!
- the upcoming "Death House"
- "Blood River"
- Linnea Quigley
- Harrison Smith director of "Death House"
- "I Spit on Your Grave: Deja Vu" and much more!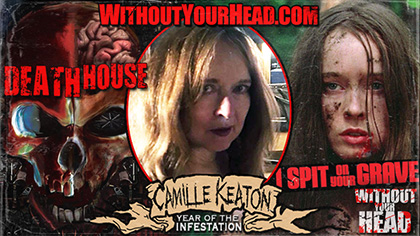 Eben McGarr promoter of Mad Monster Party joined us:
- the upcoming MadMonster.com convention next week in Charlotte!
- "Black Panther"
- memories of Ben Chapman
- "Halloween" series
- wrestlers at conventions and more!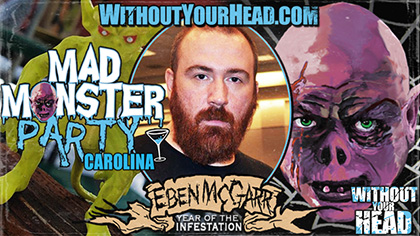 The Brothers of Beheading finished off the show:
- "Conan the Barbarian" series coming to Amazon
- "Death House"
- "Hell's Kitty"
- "Lodgers"
- "Annihilation"
- "Children of the Corn Runaway" from John Gulager and more!


[ Anchor.FM ] [ Spotify ] [ YouTube ] [ iTunes ] [ Stitcher ]
[ Google Play ] [ Radio Public ] [ Pocket Casts ] [ RSS ]
Subscribe to the
Without Your Head
newsletter to receive weekly updates on our schedule, guests and more!
Music of the month
Venus De Vilo
supplying the tunes!
Tracks for this podcast -
Our new theme song by
The Tomb of Nick Cage
"Morning After The Fright Before", "Heartless Horseman" and "Miss Frankenstein" by
Venus De Vilo
!
Join in the fun at:
www.facebook.com/groups/withoutyourheadhorror
Subscribe to
Youtube.com/WithoutYourHead
Follow us on Twitter @WithoutYourHead
Follow us on Instagram @WithoutYourHead