Barbara Magnolfi of the Dario Argento classic "Suspiria" and Stefanie Estes of the upcoming "Bethany"!



Barbara Magnolfi opened the show:
- "Suspiria"
- her audition
- working with Dario Argento
- the legacy of the film
- her thoughts on the super natural
- current work
- much more and come and see Barbara in person at "Texas Frightmare Weekend" May 5th weekend!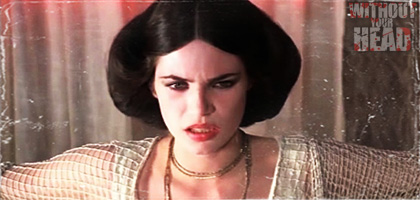 Stefanie Estes then joined us:
- "Bethany" coming in April
- James Cullen Bressack
- Zack Ward
- Tom Green
- horror flicks and more!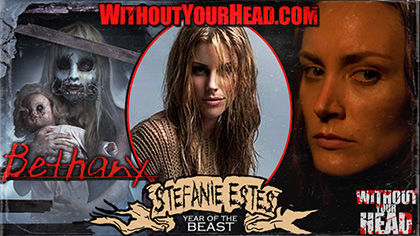 Then the Headless Crew went over:
- Monster Mash-Up CD from Undead Artists available now
undeadartists.bandcamp.com
- "King Cohen" documentary about Larry Cohen
- Happenstance Horror Fest taking submissions now
facebook.com/HappenstanceHorrorFest
- "The Greasy Strangler" wins best comedy in The Empire Film Awards
- "Capture Kill Release"
- LA Theater gives out custom barf bags for "Raw" screening
- "The Nun" spin off from The Conjuring 2
- "Straw Dogs" coming to Blu Ray
- "The Walking Dead" comic and TV show updates
- "Puppet Master" reboot

Music of the month InAeona supplied the tunes!
Tracks for this podcast -
"Without Your Head" by Strange Nocturnal
"Ghosts", "Sun Moon" and "Soldier" by "InAeona"

Please help keep WYH running!

Please SUBSCRIBE and rate on iTunes:
itunes.apple.com/us/podcast/wyh/id212039902
Podcast feed please SUBSCRIBE:
feeds.feedburner.com/Wyh
Subscribe in Google Play:
Join in the fun at:
www.facebook.com/groups/withoutyourheadhorror