"Hootie Tootie Disco Cutie" Elizabeth De Razzo "Janet" of "The Greasy Strangler" continues "Greasy Week"!



Elizabeth went over:
- The Greasy Strangler
- turning down the film several times before taking it
- Jim Hosking
- sex scenes
- merkin
- Sky Elobar and Michael St Michaels as Big Brayden and Big Ronnie
- love of The X Files
- Eastbound and Down and more!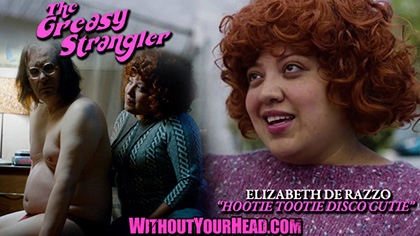 Annabelle returned to the show and we all went over:
- "The Devils" streaming on Shudder
- Jack Harris producer of "The Blob" passing away
- "The Belko Experiment" opening this weekend
- "Friday the 13th" Video Game
- HR Giger's unused bat mobile design
- much more including "The Void" playing Saturday March 25th Boston Underground Film Festival
bostonunderground.org

Music of the month InAeona supplied the tunes!
Tracks for this podcast -
"Without Your Head" by Strange Nocturnal
"Falling" and "Leave the Lights On" by "InAeona"

Please help keep WYH running!

Please SUBSCRIBE and rate on iTunes:
itunes.apple.com/us/podcast/wyh/id212039902
Podcast feed please SUBSCRIBE:
feeds.feedburner.com/Wyh
Subscribe in Google Play:
Join in the fun at:
www.facebook.com/groups/withoutyourheadhorror