Victor Bonacore director of "Diary of a Dead Beat : The Jim Vanbebber Story"!



Victor joined us going over:
- Diary of a dead Beat
- Jim Vanbebber
- exploitation films
- Dead Beat at Dawn
- upcoming DVD of Jim's short films
- pro wrestling
- Cinema Wasteland
- Much more!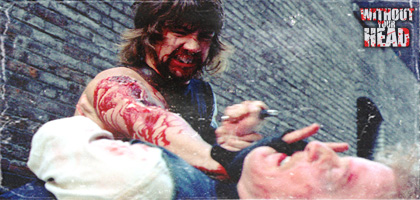 The Jones Boys then went over:
- Tall Man impressions
- "Beware The Slender Man"
- Shudder
- American Horror Story
- "Primal Rage the Legend of Oh-Mah"
- "Split"
- "Bye Bye Man"
- "Pet Semetary" documentary "Unearth and Untold" on Amazon

Music of the month Amautica supplied the tunes!
Tracks for this podcast -
"Without Your Head" by Strange Nocturnal
"Alunizaje" and "Estos Abismos" by Amautica.

Please help keep WYH running!

Please SUBSCRIBE and rate on iTunes:
itunes.apple.com/us/podcast/wyh/id212039902
Podcast feed please SUBSCRIBE:
feeds.feedburner.com/Wyh
Subscribe in Google Play:
Join in the fun at:
www.facebook.com/groups/withoutyourheadhorror