LURKING IN THE WATERS NEAR YOU ON DVD, DIGITAL HD AND ON DEMAND AUGUST 2, 2016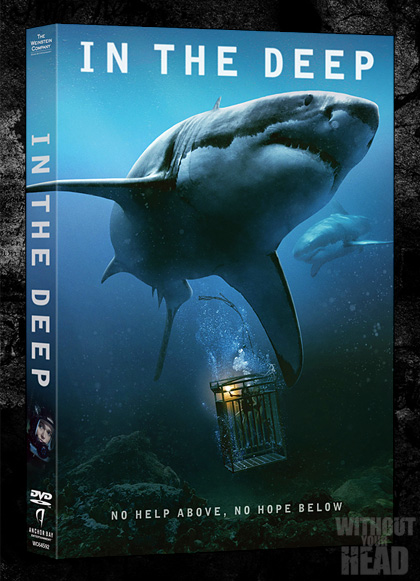 BEVERLY HILLS, CA – (June 21, 2016) – The terrifying underwater thriller In The Deep swims into town on DVD August 2 from Dimension Films and Anchor Bay Entertainment and on Digital HD and On Demand from Starz Digital. Directed by Johannes Roberts (The Other Side of The Door), In The Deep stars Mandy Moore ("This Is Us," A Walk To Remember), Claire Holt ("The Vampire Diaries," "The Originals"), Yani Gellman ("Pretty Little Liars," "The Young And The Restless"), and Matthew Modine (Full Metal Jacket, The Dark Knight Rises).

In The Deep dives into a world of two sisters (Mandy Moore and Claire Holt) who become trapped at the bottom of the ocean when a diving expedition to observe sharks goes horribly wrong. When the cable attaching the observation cage to the boat breaks and the cage sinks to the bottom of the ocean, the sisters must figure out a way to get back to safety battling injuries, lack of oxygen, and, worst of all, blood thirsty, great white sharks.

In The Deep will be available on DVD from Anchor Bay Entertainment on August 2 for the suggested retail price of $19.98.

If you are chomping at the bit for more about the film, please visit AnchorbayEntertainment.com.