Ryan Cadaver - Vocals
Derek Obscura - Guitar
J Von Spookenstien - Drums
Cliff Damage - Bass




www.facebook.com/thecasketcreatures

Our interview with Ryan Cadaver, vocalist.

Reverb Nation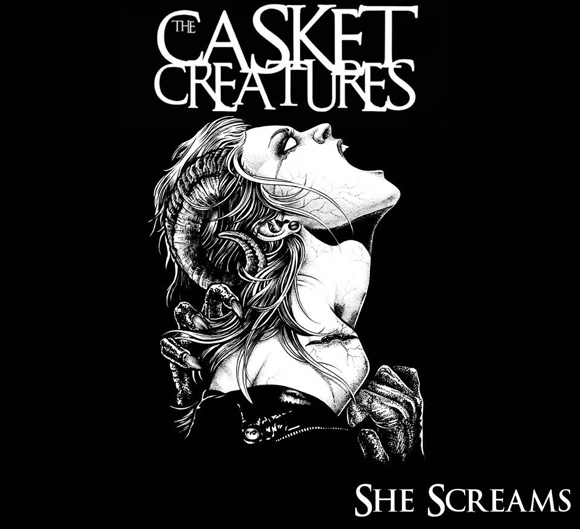 Bio from Facebook .

"The Horror Rock/Punk group was originally formed in 2006 as Brain Buffet and reformed in 2010 as "The Casket Creatures". Gaining momentum in the horror music scene, "The Casket Creatures" have opened for bands such as Wednesday 13, Misfits, Michale Graves, Mister Monster, Blitzkid, Calabrese, Davey Suicide, The Independents, Static X and Bigfoot. "The Casket Creatures" have also been featured on the Michale Graves "Radio Deadly" show Loud N' Snotty with host Bobby Bloodfeast. The band released their debut album "Tales From The Unknown" in 2011 which was produced by Maq Brown from The Unicorn Room in Lawrenceville GA. They have just released the follow up "Sex, Blood and Rock N Roll" produced by Ty Watkins and James Nation.

"You guys are spooky!" - Michale Graves

"I love me some Casket Creatures" - Jonny Coffin

"I hope you guys don't suck!" - Bruce Campbell

"Tales From the Unknown is a perfect representation of the horror rock genre."
- Van Heller, The B Movie Monsters"