Tim Dry

Tik & Tok
TIMANDMO
Tim Dry tracks - Tim Dry with lyrics by Charles Baudelaire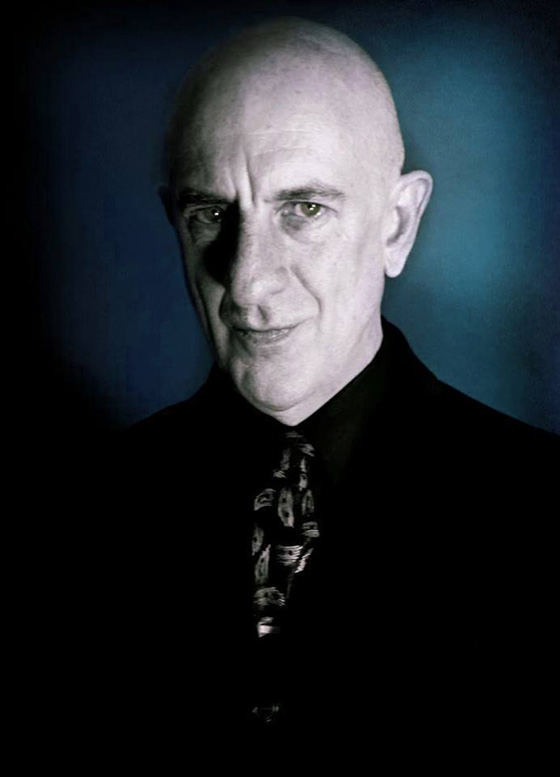 www.timdry.co.uk

Our interview with Tim and Eric Gross.

Our interview with Tim.

Tik & Tok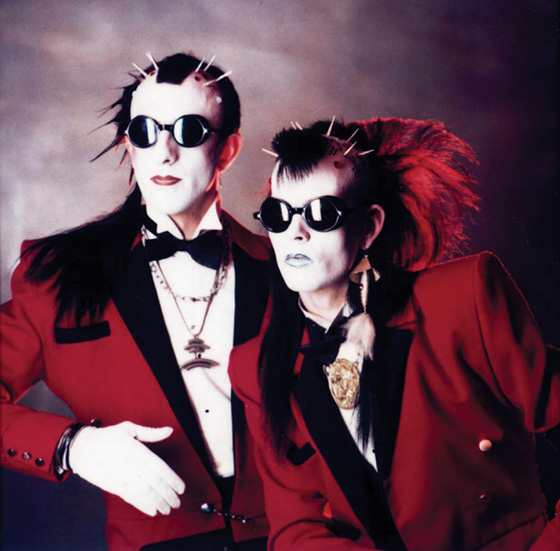 TIMANDMO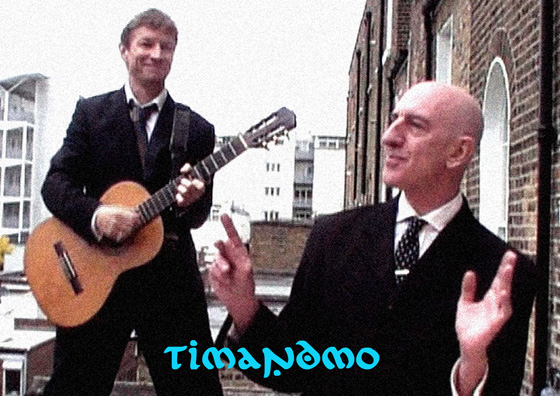 Bio from www.timdry.co.uk .

"TIM DRY is an eclectic, contradictory, inconsistent artist with a very low boredom threshold. But in spite of these disabilities he has managed over the last thirty years to carve out careers as an actor, award-winning photographer, pop musician, famous mime artist and now writer. His saving graces are charm, a questioning mind and a legendary sense of humour.

He moved up to London in the summer of 1976 to study Mime and Physical Theatre with Desmond Jones and Lindsay Kemp (tutor to David Bowie and Kate Bush). Throughout 1978 and 1979, Tim and fellow artiste Barbie Wilde toured their own Mime show in leading 'Is That The West End I See In The Distance?' venues and festivals throughout the UK.

In 1980 Tim and Barbie joined a rock/mime/burlesque/music troupe named SHOCK. They travelled the world, made some records, got a lot of press and found themselves in the vanguard of the New Romantic cult of the early '80's, alongside Boy George, Duran Duran, Adam Ant and Spandau Ballet.

Tim then created a robotic mime and music duo called TIK & TOK with Sean Crawford (also a member of Shock). They toured with Gary Numan on his UK "Warriors" tour in '83, worked with Vangelis, supported Duran Duran for two night at Birmingham Odeon in 1982, were themselves supported by a fledgling Depeche Mode, got a lot more press coverage and released 5 singles and a well received album "Intolerance" in the UK, Germany and Japan. They appeared on innumerable TV shows (including The Royal Variety Show 1983) and had featured roles in Episode VI of the STAR WARS saga 'Return Of The Jedi', and the cult horror/ /sci fi flick entitled 'XTRO'.

After Tik & Tok disconnected from each other in 1984, Tim moved into mainstream acting. He has been featured in over 90 TV Commercials in the UK and Europe, as well roles in film, TV and Theatre. An odd twist of fate led to him co-presenting a food and drink series for Channel 4 named 'Feast' in 1997, proving that there really is such a thing as a "free lunch".

Tim is also an award-winning photographic artist, whose subjects have included Mick Jagger, Steven Berkoff, composer Georg Kajanus, author Rupert Thomson, The Mediaeval Baebes, writer Barbie Wilde and Joan Collins.

Tim continued to write and record music, and worked extensively with composer Georg Kajanus (ex-Sailor) under the name NOIR from '94 to '97. 'Strange Desire', the only Noir album, was officially re-released by Angel Air Records in Sept.2007.In 2008/9 he made new music with guitarist Mo Blackford under the name TIMANDMO. Details of all Tim Dry's musical adventures are on the music page.

In 2005 Tim wrote his autobiography entitled 'FALLING UPWARDS'.

Tim, alongside his ex Tik & Tok partner Sean, is currently appearing at 'STAR WARS' autograph conventions worldwide.

In 2007, Tik & Tok came back together for a golden moment to create a new album 'DREAM ORPHANS'. Still available from the official T&T site.

In December 2007, Tim exhibited six pieces of original photographic art at the prestigous Gallery 286 in West London. And sold 3 of them! And has subsequently shown at each Christmas Show at 286 since then, as well as at The Arts Club in 2009.

In 2010 Tim played the lead role in the short comedy/ horror movie 'SON Of Nosferatu'.

April 2012 saw the release of Tim's second collection of memoirs. This is called 'Continuum - The Star Wars Phenomenon As Experienced From The Inside'. It is available as an ebook on Amazon.co.uk, Amazon.com, Barnes & Noble Nook, Sony Reader and others. Full details can be found here.

2013 will launch Tim as a writer of speculative, dark fiction. First off is a short story in Dean M Drinkel's 'Demonology' anthology, second and third up are stories in 'The Bestiarum Vocabulum' and 'Phobophobias' anthologies also edited by Dean M Drinkel. Followed by Tim's long-awaited novella 'Ricochet'.

Tim was, for a while, co-hosting a fortnightly film club called The Inner Sanctum Film Club with fellow ex-Shocker Robert Pereno. Showing vintage movies filmed in London in the luxurious surroundings of the cinema in the Sanctum Soho Hotel in London.

A re-edited and revamped version of 'FALLING UPWARDS' was published by Bear Claw Books later in 2013. It contains a comprehensive update from 2005 to 2013 and some previously unseen pictures. Tim has also recently contributed articles to Forbes magazine."