Dead Dick Hammer and T.B.A.
Dead Dick Hammer
Dead Doreen Laveau
Dead Doc Kong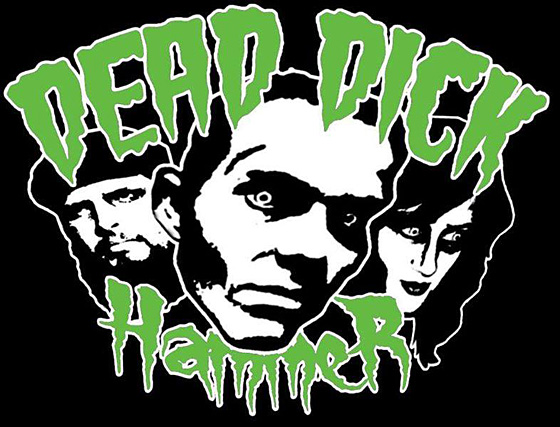 www.facebook.com/deaddickhammer
www.deaddickhammer.com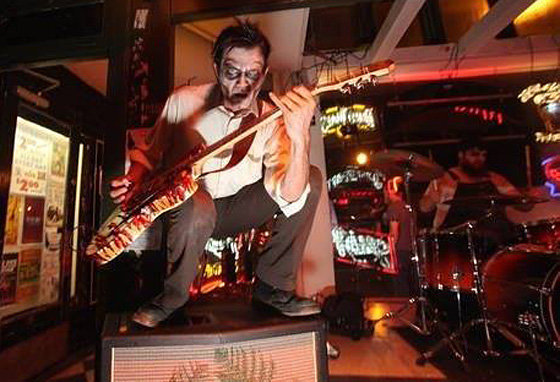 Bio from Facebook.

"Richard "Dick/Richie" Hammer : Singer ,Song Writer and Guitarist for the TBA
Born and raised in Temple Hill,Kentucky relocated to Memphis,TN in 1955 and before forming the TBA "Richie" was a hired studio musician around Memphis,TN extensive work and do to copyrights can not mention the artists that had hired "Richie" to play on their hits,,,aint that right "King"
Richie was the captain of his high school football team,a member of the honor society and glee club,and volunteered after studys to helping with the ymca and was a big brother.
(After the accident,and the awakening Richie took on the name Dick (aka Dead Dick) full time, and his squeeky clean images was erased and replaced with this dark,psychopathic,perverted,heartless soul less tall dark and gruesome creature, who now write songs about murder,stalking,hotrodd'n while drankin,raisin hell and knife fights,and loose women)

Doreen Laveau : Bass Player and Back-up Singer for the TBA
Born in New Orleans Louisianna and rumor has it a close descendant to Marie Ann Laveau (Creole practitioner of Voudou,VooDoo Queen of New Orleans) Doreen followed Richie and the T.B.A. during the 57' tour. After the tragic accident and immedietly following the funeral services for the T.B.A. Doreen took her own life at rope's end from an oak tree in the same cemetery near the resting places of the T.B.A. her body was found hanging by an already mournful attendent of the services later that day. Doreen was recently dug up by Dick and Doc and through a ritual of invocations and incantations ,Doc Kong's arts and practises in black magic voodoo prove very true for Doreen now walks among us,,,the Bass that is!

Dr. Kong : Drummer
Dr.Kong is one mysterious guy, borned and raised in the deepest darkest parts of the mighty amazon jungles ,voodoo witch doctor by trade . Dr.Kong speaks none to lil english and only communicates by grunts and mimicking his native tongue and sounds of the english langauge on drums.( the song "Witch Doctor" by Ross Bagdasarian Sr. was writen shortly after a confrontation with one Dr. Kong in a grocery store outside of Fresno,California over a bushel of bananas, mr. Bagdasarian once stated that the "Oo ee oo ah ah ting tang walla walla bing bang" phrase was the only thing he could hear ringing his head for the entire 6 week coma and hospital stay following the confrontation) also said to keep magic mystical voodoo powders in a pouch in his trademark bib'd overall's.