LIVE tonight on Without Your Head Horror and Beyond we will be joined by the guys from Two-Headed Snake Entertainment to talk about their new project the Christmas exploitation flick Good Tidings!

Stu Jopia: writer, producer & santa - Giovanni Gentile: Producer, Writer & Santa - Stuart W. Bedford: Director, Producer & Editor.

Join us 9PM EST/6PM PST!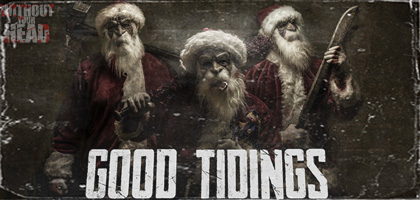 Call into the HEADLESS HOTLINE 1 (508) 413-3144 or Skype WithoutYourHead to talk to Charles yourself!

Listen Live!

Live via Tune In Radio

Music of the month The Mutant Members Only Club will be supplying the music for the evening!

Chat Live via Facebook:
WYH Facebook